Connect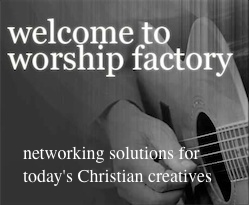 If you're ready to sign up and fill out your profile, click on the button to the right to get to the form. If you want some more information before you sign up, let's hope the following answers all your questions. If not, feel free to contact us and we'll get you some more information.




Moving on…be sure to fill out your profile completely so you're information is in there. The information will be searchable and available to be read by other members so watch what you say. The goal is to let others know enough to find you (your artistic skills, the project you're working on, what you want to do, where you are, your availability, etc.) but not write a book or say something you will regret. You can link to your other social networking sites for more information so you may not have to recreate your profile that's on other sites.


Here's the key thing you need to know. Connect is a way of connecting with other creative people to further your development as a creative person and it's all from a Christian perspective. Creative people tend to do their own thing and lead fairly solitary lives when it comes to their art even if they do it from stage. Even creative people in churches struggle with isolation where people are often divided and cliquish. No matter what we all struggle with our own demons and doubts. Creatives need their support group (or "tribe" as Mark Bryan calls it) to encourage each other to stay in the game and to keep trying. Failure is the precursor to succeeding. We all experience failure and it's gravitational pull to keep us from soaring. That's why we need each other to realize that a failure is not the end but just a dot on the map that is our journey. What happens today putting us a step closer to success. And just so we're clear, the definition of success is not piles of money or outrageous fame but fulfillment. God has an intended goal in creating you and finding that is your key to success. We're here to help connect and support you as you journey toward your fulfillment.