Worship Factory Founders

Rod Shreckengost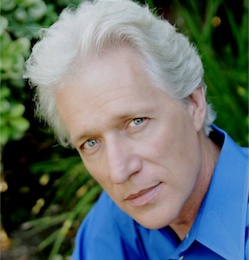 For the past 30 years, Rod has worked with several worship and pastoral ministries in California and Oregon and is known by many as a skilled musician, singer/songwriter, worship leader and actor who uses his talents to honor God. His dedication to ministry has allowed him to teach others to cherish the act of worship, which functions as a unique interface between God and man where we are given the opportunity to experience the power of God.

Rod's love for worship blossomed at the young age of 15 when he attended an intimate worship service for high school students. As he witnessed his peers selflessly worshipping with all their hearts, he was stirred with passion and thought, "I don't know what they have, but I want it". From then on, Rod began dragging his worn down, classical guitar to Bible studies and Sunday night services at his home church to lead the congregation in worship. These experiences opened the door to a lifetime of worship ministry. To this day, worship plays an integral role in Rod's life as he continues to glorify God with his gifts by serving on the Children's Worship Team at Real Life Church in Santa Clarita, California.

While serving in many ministries over the years, Rod witnessed and struggled with the same problems, prejudice and isolation that artists and ministries deal with in today's contemporary church. With a desire to help the church community overcome these obstacles, Rod partnered with Kempton Bryan in 2010 to create Worship Factory in order to support artists, encourage creativity in worship, mentor upcoming artists and provide artists with opportunities to share their work with various congregations.

In addition to helping others accomplish their goals, Rod recently achieved one of his childhood dreams of releasing a solo album with his own original songs. The album entitled, "Forever You Are Lord", was released in 2010 and is available for purchase on iTunes and at www.CDBaby.com. You can check out Rod's music and ministry at www.thicmusic.com.
Get The Music
Forever You Are Lord, was released in 2010 and is available for purchase on iTunes and at www.CDBaby.com.
You can check out Rod's music and ministry at www.thicmusic.com.
---


Kempton Bryan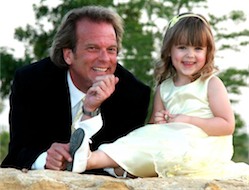 Due to his first-hand experience and expertise in several areas of the entertainment industry including film, television, music and event production, Kempton is known as a man of many talents. Starting his professional career at the age of twelve, Kempton could be found singing and acting on stage in such shows as The Music Man, Oklahoma, God's Favorite, 1776, Li'l Abner and as a cast member of the critically acclaimed Oberammergau Passion Play National touring company. In television and film Kempton has worked in nearly every area including creative development at De Laurentiis Studios, Magder Studios and Valcom Studios. After many years of training and working in entertainment, he developed a passion for writing, developing and producing. Therefore, a career change was on the horizon.

Kempton found much success as a writer and producer of television news, live music events and films, winning awards for documentaries like Why Did Johnny Kill, The David Mancuso Story: Ten Years Later and the E! True Hollywood Story of the Grateful Dead's front man, Jerry Garcia. Within the music industry, he has worked with such luminaries as Kool and the Gang, Crosby, Stills, Nash & Young, The Gap Band, Sting, Phil Collins, Blink 182, Elvis Costello, Sugar Ray, Gloria Estefan, Celine Dion, Kenny Chesney, Rascal Flatts, Blake Shelton, Brooks & Dunn and many others.

Throughout his lifetime, Kempton has also served with the worship ministry in his church community. Combined with his career in the entertainment industry, Kempton has a deep understanding of how difficult it is for today's artists to find success. Having worked with many artists over the years, both professional and novice, he knows the struggles, failures, triumphs and victories one may face in the fields of creative and performing arts. With a love for God, a genuine heart for people and a passion for artistic creativity, it is Kempton's desire to teach, guide, support and encourage Christian artists with a heart for worship.
---
Worship Factory Team
Monique Donnelly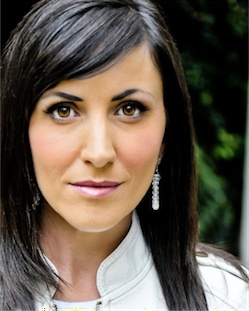 Monique Donnelly began singing before many young children learn to speak. At the bright young age of one-year-old, her mother started taking her and her two older sisters to sing at local churches. Learning to sing three part harmonies at such a young age paved the road to what her calling would be. Monique's professional career began at age eight, with kid's album recordings, national commercials, and projects for well-known companies such as Disney, Mattel and Kawasaki. She began touring with children's artist Mary Rice Hopkins, and later joined the young Gospel group All God's Children (AGC), produced by Lou Adler and Maxi Anderson. She later sang on such albums as Maranatha's Grammy Award-winning A-Cappella Kids.

Upon entering Azusa Pacific University to study Vocal Performance and Composition, Monique continued to sing professionally and was hired for national commercials and numerous film and television soundtracks, including: Malcolm In The Middle, Anastasia and A Bug's Life, among others. In addition, Monique demonstrated her vocal talents on various projects for famed composer Danny Elfman, including the feature film A Nightmare Before Christmas, along with a series of commercials produced for Nissan Corp. To date, Monique has recorded on over fifty feature film scores, with such composers as John Williams, David Newman, Randy Newman and Trevor Rabin. A few of her recent projects include Mars Needs Moms, Diary of a Wimpy Kid 2, and the upcoming animated feature Rio.

A seasoned professional, Monique's career continues to grow as more and more industry professionals are introduced to her vocal talents.
Click to download her Resume'
To find out more about Monique's music and vocal talent, visit her website at moniquedonnellyvocals.com.
Click to hear her song Joy Comes
---
Jon Bryan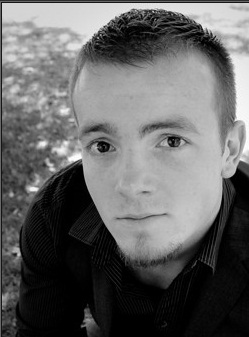 Jon Bryan is best described as the hybrid of the L.A. city slicker with country boy roots. Growing up mostly between the Midwest and Los Angeles, Jon quickly discovered a passion for two things in particular: Music and People. His enthusiasm for community and fellowship with others translates through his love of music and songwriting. Jon strives to change lives for the better by using his creative talents in music, art and more.
---
Mariana Muzzi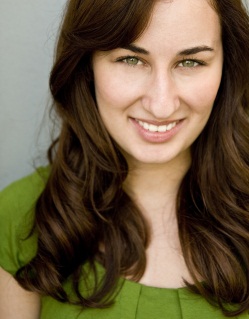 Mariana has attended many performing arts schools and institutions throughout the years, where she's studied Musical Theatre, Voice and Ballet. Since graduating, she is focused on earning a degree in Film Production and Psychology. Mariana plans on continuing her acting career after college, with plans to start her own production company one day. She hopes to use her creativity and "book-smarts" experience as inspiration for others to stay proactive and engage within their community.