Bob Dickson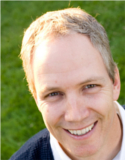 If there's one thing that can be said about Bob's life, it's that sometimes the greatest success can come from the most unexpected of places. Bob Dickson is an Associated Press award-winning writer and head wordsmith of Bob's Word Factory. Bob's writing has appeared in books and magazines such as Chicken Soup for the Soul, on radio and television, in newsprint, and online. Bob also teaches writing at The Master's College in Santa Clarita, California.
If you would like to find out more about Bob, check out his website at bobswordfactory.com.
To listen to the broadcast with Bob, click on the podcast button.
Dan Franklin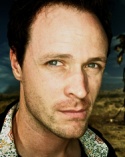 Dan Franklin has a profound gift and passion for music. Whether it's producing, songwriting, composing or working as a musician, you can tell it's his heart, soul and talent that's being poured into his work. As a published songwriter of Benair-Churchill, he has composed scores featured on CBS, NBC, Fox, MTV, VH1, Comedy Central as well as the big screen. In addition to working with other major studios and artists, Dan has his own project called "Dan and Leland" featuring Guitarist Leland Jackness.
If you would like to find out more about Dan, check out his website at danfranklinmusic.com.
To listen to the broadcast with Dan, click on the podcast button.
Joni Bovill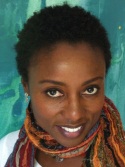 Prior to a full-time career in the entertainment industry, Joni Bovill was in sales and marketing.Joni is best known as a commercial and print actress, having spots with Fruit of the Loom, Walmart, Chrysler, Comcast, Motorola and Sprint.Joni focuses on empowering young women who struggle with self-esteem issues. Often a requested speaker, she's currently working on her first book to shed light on how women struggle with the issue.
If you would like to find out more about Joni, check out her website at jonibovill.com.
To listen to the broadcast with Joni, click on the podcast button.
Hannah Frendl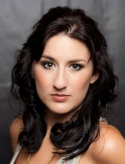 Hannah Frendl has an amazing story of her struggles while in the fashion world and what God did to restore her.
She began to model and get more involved in the industry doing runway work and choreography. During her time in the industry she noticed how many young women were hurting and insecure. She found that girls often had a distorted view of beauty, fashion and even themselves.
It was out of that desire to help that Hannah started an online fashion magazine called Unleashed Beauty that targets young girls with truths about fashion and with uplifting stories.
If you would like to find out more about Unleashed Beauty, check out the website at unleashedbeauty.com.
Tony Haynes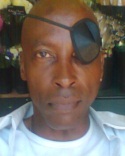 As a lyricist/ songwriter/music publisher, Tony Haynes is one of the most successful people in the music business.
Tony's songs have been recorded on over 200 albums, selling in excess of 70 million copies worldwide. 60 songs of Tony's songs have gone gold or platinum and he has won several ASCAP Awards.
Tony has authored 34 books published by Warner Bros, worldwide Publishing, Landoll and Penguin Books. Presently, Tony is hosting a new game/reality show called "You Write The Lyrics." Tony's Current book is called "SpiritChili, Recipes For Life" and it's available online at Amazon.com.
If you would like to find out more about Tony, check out his website at tonyhaynes.webs.com.
Adrea La Roche

Worship leader and recording artist Adrea La Roche (her last name is pronounced La Rock) has belonged in front of the microphone since the young age of four.
Currently, Adrea resides in Lexington, KY with her husband Chad where she leads worship for Celebrate Recovery at Southland Christian Church. Her heart is to worship with her life not just with music, but to reach out and encourage others to see their own role in God's divine story. She serves as an Artist Associate for World Vision to speak out for their mission in relief, development and justice for children all around the world.
If you want more information on Adrea, go to her website at www.adealaroche.com.
Chana Keefer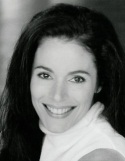 Chana Keefer is the sister, daughter, and granddaughter of pastors. Her fresh perspective stems from a background in journalism, missions, acting, modeling and writing for print and live theater. Her career includes a stint on the TV show "Dallas" among other credits. After moving to California from Texas, she felt the call to home school their four children and she gave up her career in entertainment. Chana recently self pulished her first novel. "The Rapha Chronicles, Book 1: THE FALL" is the first in a series of allegorical novels about angels and is a wonderful and challenging book. It is available through Chana's website (the link is below) or you can order it through Amazon.com. The e-book version is also available.
To learn more, visit Chana's website at www.chanakeefer.com.
To order "THE FALL" go to www.chanakeefer.com/buy-the-fall.
John Wineglass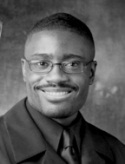 John Wineglass (3 time Emmy Award-Winning Composer) has performed on five continents, before every U.S. president since Ronald Reagan and with several Oscar and Grammy Award Winning artists, including Aretha Franklin, Whitney Houston and Jamie Foxx to name a few.
As a recipient of three (two consecutive) Daytime Emmy Awards for Outstanding Achievement in Music Direction and Composition for a Drama Series, and three ASCAP Film and Television Music Awards, Mr. Wineglass holds seven EMMY nominations.
If you want to know more about John and his music, check out his website.
T.D. Oakes

T.D. Oakes is a passionate worshipper and worship leader. His desire is to run after the heart of God and lead other people to do the same. A gifted worship leader and song writer, he has been involved in leading worship, writing worship songs and crafting worship experiences for over 15 years. He recorded the album "You" in 2005 which features TD's music and his heartfelt worship and acoustic guitar based sound. He is passionate about seeing people connect with God through corporate worship. He serves as the Worship Arts Pastor for the new Mission Church.
If you want to know more about Mission Church check out the website.
Rick Marcus

Rick Marcus has been in a number of films and TV shows but you wouldn't recognize him. He's the one that jumps off buildings and gets hit by flying objects. Rick studied music at Azusa Pacific University before landing his first stunt job and making that his career. Rick and his wife Stacy both work as a stunt-persons and they are reaching out to Hollywood with God's love and grace every opportunity they get.
Stacy Carino Marcus

Stacey Carino Marcus has come a long way from Cleveland to become an in-demand stuntwoman in Hollywood. Stacey was always athletic and active so being a stuntwoman was a natural for her. But getting into Hollywood wasn't easy. It took hard work and determination which resulted in Stacey having a successful career in film and television. She worked hard to get to where she is and her story serves as an encouragement to all of us that we can achieve our creative goals.
Johnny Stratton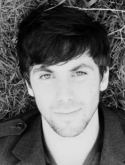 Singer, songwriter, guitarist John Stratton, known to his fan base as Johnny Strat, is an exciting up and coming alternative rock and acoustic artist. John is currently the worship pastor at a church in Rancho Cucamonga called "Crosswalk Fellowship" and is studying music at Azusa Pacific University. His band plays at venues throughout California such as the House of Blues and The Roxy, and he has music available on Itunes, Facebook, and Youtube under "Johnny Strat."
You can find out more about Johnny's music at his website at Johnny Stratton Music.

Andrea Hammond

Andrea Hammond has been writing and arranging music and collaborating on projects since she was a young girl. Since her education at Cal Arts, she has recorded and played a number of her own compositions. Andrea is a wonderful violinist and she plays regularly on the worship team at Real Life Church.
Richie "Gajate" Garcia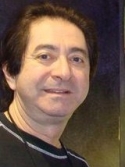 Multi-Grammy nominated, Richie Gajate Garcia is a world class studio percussionist, drummer, clinician, author and educator. Richie has performed with such artists Sting, Phil Collins, Don Henley, Stevie Wonder, Diana Ross, and many others. His creativity touches and inspires many from his family to major artists as he writes, teaches, plays and even invents new instruments.
You can find out more about Richie and his music at the website http://www.gajate.com/.
Monty Kelso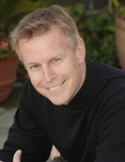 Monty Kelso possesses a combination of talents and skills as a worship consultant, coach and mentor that are uncommon. In recent years, Monty has served as a clinician and consultant to numerous Worship and Arts conferences and organizations.
You can find out more about Monty's company Slingshot Group at the website http://www.slingshotgroup.net/.

Charles Cappleman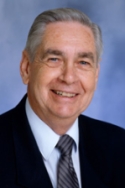 If there is ever a person who's lived a life full of stories to tell, it's definitely Charles "Capp" Cappleman. Charles has done everything from serving the Air Force, working as a late night radio disc jockey to even creating and overseeing millions of dollars worth in television studio projects. Not to mention rubbing elbows with many celebrities and high profile business executives.
Charity Vance
The other featured guest this week is Charity Vance. The quirky and joyfully explosive 18 year old singer-songwriter has made a name for herself thanks to her unique voice and carefully crafted indie-pop anthems. In early 2010, her music found extensive coverage on Season 9 of the hit FOX series American Idol.
Michael DeFazio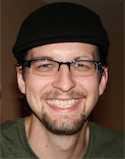 Michael DeFazio serves as the Life Groups Pastor at Real Life Church in Santa Clarita, CA. In the spring of 2011, Michael wrote Jesus in 3D, which is a popular-level introduction to Jesus and the story of God's kingdom.


Judith Hill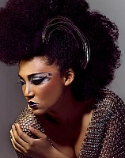 In early 2009, Judith shared the stage with Michael Jackson, the only female lead vocalist for his "This Is It" tour before he tragically passed away during the rehearsal period. Judith has recorded and performed with legendary superstars and her singing has also been heard in several high profile movies including Sex & the City II, Dream Girls, and Happy-Feet 2.
Carmen Twillie

Carmen Twillie, vocalist and vocal arranger, sang Elton John's "The Circle of Life" in the Disney classic THE LION KING and did the vocal arrangement for Grammy nominated "CHURCH, Songs of Soul and Inspiration". She has been arranging music and singing since high school, when she first discovered gospel.